In today's business, there is an increasingly emphasis on the ability to deliver immediate added value.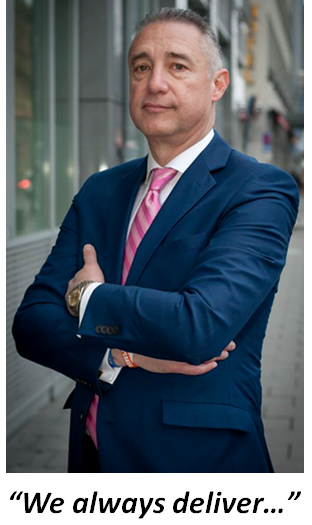 Clients want solutions that can be deployed immediately and implemented with minimal effort and risks. The playing field is permanently changed and is characterized by rapid technological development, changing needs and fewer geographical constraints. For many companies, relevance has become the key to long-term value.
We are only working with the best in their field. Our consultants are ambitious and strive for delivering maximum value to our clients while optimizing their financial returns.
Business process consultancy
Our business process consultants are all seniors with a proven track record in (business) process design, -mining, -re-engineering, -automation and -management. They are focused on improving your processes so your business and sales will be more efficient and consistent.
Data intelligence consultancy
Our specialists in business intelligence, data warehousing, big data and data analystics understand exactly what you need. They implement future proof solutions in order to optimize and improve your sales processes. These are the specialists in the field of extracting, harvesting and synchronizing reliable and actual data from out of your digital systems, processes and the world around you. To then transforming this into understandable and actionable information. Providing overview, insights and total control over your business.
Our consultants go the extra mile for you and do whatever it takes to make you successful.
They focus on performance improvement; fast, disciplined and efficient.